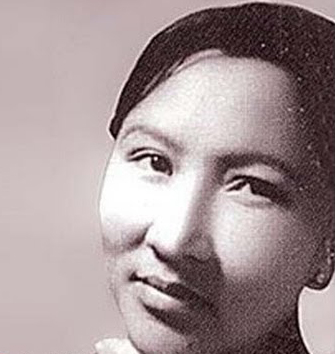 "Nightingale of Nepal"
Tara Devi
Birthday: 1945 January 15
Birthplace: Kathmandu, Nepal
Parents: Krishna Bahadur and Radha Devi
Occupation: Singer
Marital status: married to Shiva Bahadur Shrestha(pilot)
Died: 2006 January 23
Awards: Suprashidda Gorkha Dakshin Bahu'
'Mahendra Ratna',
Indra Rajya Laxmi award,
Jagadumba award,
Chinnalata award,'Maina'
Tara Devi was born on 1945 at Kathmandu, to Krishna Bahadur and Radha Devi. She was one of the Nepali female singer. Tara Devi started singing at age seven. She got married with Shiva Bahadur Shrestha(pilot) in 1966. Later she gave birth to 2 sons and a daughter.
She recorded more than 4,000 songs in her lifetime. Especially she sang about patriotism and love. She spent 40 years in singing career. During the time she was able to establish herself as a true daughter of Nepal. She was also known as the Nightingle of Nepal. When she was 5 years old she went to Radio Nepal . When she was singing, everyone who heard her were extremely impressed . During that period she sang many songs on baal program broadcasted regularly on Radio Nepal.
Together with her study she carried on with her music. After SLC she did Bachelor in Music. During the initial days she used to earn Rs 5 for singing one song at Radio Nepal and as time passed she started earning Rs. 100 for each song she sang. With this progress, she was more than happy. Later on ,she was also appointed as a Khardar at Radio Nepal. After some years she held the position of Nayab Subba and Upasachib and spent 30 years of her career there. She recorded bhajan, modern or even folk numbers.
Tara Devi was granted with an honor "Swor Samragi", she had reached the height of popularity in Nepal as an artist. Some of her hit numbers songs are Ukali Orali Haruma, Phoolako Thunga, Kali Paray Dai, Nirdosh Mero Pachhyaurima, A Kanchha, and Himalako Kaakhama. Sanguri Wari nihou tyo dhara pani is her most popular song.
Tara Devi had difficult periods in her life after she lost her 25-year-old son to blood cancer. Soon after, her husband, pilot Shiv Bahadur Shrestha died in a crash. After this tragedy, she became physically unfit and later was diagnosed with Parkinson's disease . Due to this, she stopped singing further and her new songs were hardly heard. On January 21, 2006 she died a peaceful death at the age of 60.
Songs of Tara Devi:
Subhakamana
Yakantama Eklai
Akha Haru le Runa
Bida Hune Bhaigayo
Ghumai Ghumai
Mero Jeevan Kitab Ko
Maile Gayeko Geetma
Ma Deep Hun
Himalako Kakhama
Kaali Paar
Dilma Hajur Ayera
Sanghuri Baruli ho
Nyauli Basyo Tyo
Timi Mero Hainau